Being hung over cost the U.S. economy a quarter-trillion dollars!
According to a new study from The Centers for Disease Control has put a figure on how much employee hang overs costs the American economy: $249 billion.
If you're wondering how they got that number the nerds over there calculated spending on health care as well as the economic toll of lost productivity, car crashes, crime, and deaths related to excessive alcohol consumption.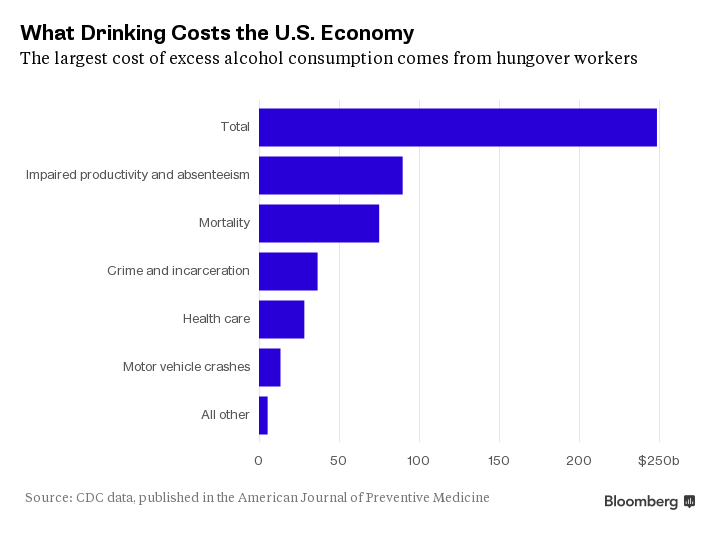 The CDC's breakdown was published in the American Journal of Preventive Health.
Related Posts